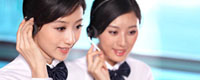 Name: Mr WenLong Zhou
Tel: +86 755 82885211
Fax: +86 755 82884171
E-mail: info@kmmachine.com
Add: Jie Yao No.15,Da Bu Xiang Village,Guan Lan Street, Long Hua New District,Shen Zhen 518110,China.

Skype: km-isd
QQ: 1156489517








Profile
KM company is committed to providing high quality low price turf maintenance products and golf course accessories for lawn /turf maintenance industry.
Our designed and manufactured products come out on basis of full understanding the original product design concept with actual needs of turf maintenance.Through strict controlling of the procurement of raw materials, optimization of manufacturing process, strict controlling of product quality, Maintaining close communication with customers, timely and accurate tracking quality feedback from customers, continuously improving product quality ensure that every our product can satisfy the demands of turf maintenance.
Meanwhile our always concept on desgined and manufactured products is not a simple imitation,but beyong,beyond the existing design manufacturing product quality to reduce manufacturing cost,which also is the vital part KM can survive and develope so long in today's global integration.
So far in the efforts of all staff, we developed and perfected world unique side eject hollow tines/aerator tines (obtained the invention patent) for using on turf and lawn maintenance.Furthermore our solid tines,sod cutter blades, mower bedknifes and other our products all have KM unique Manufacturing technology.Our goal is having something that others don't have, and what others have, we have a better . We will continue to launch a future update of higher quality, more creative turf maintenance products and golf course accessories in order to promote technological progress of turf and lawn industry, reduce industry costs.
We can improve your current machine tools according to your lawn state and turf maintenance request so that it can more effectively meet your requirements .
We have successfully done it for many golf courses, reduced the cost of customers, improved the effect of turf maintenance.
KM company can make your turf /lawn maintenance work more efficient.