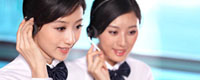 Name: Mr WenLong Zhou
Tel: +86 755 82885211
Fax: +86 755 82884171
E-mail: info@kmmachine.com
Add: Jie Yao No.15,Da Bu Xiang Village,Guan Lan Street, Long Hua New District,Shen Zhen 518110,China.

Skype: km-isd
QQ: 1156489517










Hollow Tines—Side Eject / Aerator Tines/Aeration Tines

Hollow tines are a kind of high-quality and high-performance turf aeration tine made of high-carbon alloy steel plate through our company's unique rolling and inlaying technology, They have,

1)Very high coring rate and unearthed stability, reduce the extrusion and deformation of turf.
2)Use high carbon alloy steel(ASTM1566) plate, through stamping with die and heat treating process,,HRC 51-53.
3)Series hollow tines are side eject tines, possess high surface smoothness, wear,intensity, and coring smoothly to fit various complex lawn conditions.
4)Each process of the products are completed by die, possess steady product quality.
5) High efficiency,low cost, reduce maintenance costs for the users.