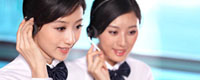 Name: Mr WenLong Zhou
Tel: +86 755 82885211
Fax: +86 755 82884171
E-mail: info@kmmachine.com
Add: Jie Yao No.15,Da Bu Xiang Village,Guan Lan Street, Long Hua New District,Shen Zhen 518110,China.

Skype: km-isd
QQ: 1156489517









***** Tumbler Bedknife *****

Bedknife of reelmower is one of the most important parts for ensuring high quality lawn mowing, it has experienced from the local quenching of edges using carbon steel,to whole quenching using carbon steel,then the cutter edge of local mosaic of alloy steel and bedknife with the whole alloy steel.

Alloy steel bedknife has high hardness and wear resistance, it can prolong the working time of a single mower, but it is to wear faster at the expense of the reel blade, and subsequent repair grinding will be more difficult and more expensive.

New KM bedknife of mower - -Tumbler Bedknife is a set of new materials and new processing technology as one of the mower bedknife,the edge with self repairing, no blunt, unwanted grinding.

The tumbler bedknife has a special organizational structure,because of this structure, it doesn't need of professional equipment to repair grinding bedknife and reel blade,compared with traditional bedknife of carbon steel and alloy steel,greatly improve the service life of the cutter, increase the use rate of the mower, greatly reduce the cost of mowing.


Sharp edge, high quality mowing, no scaling

Relieved the large professional maintenance work to bedknife and reel blade after mowing,increase service life of the bedknife and reel blade .

To tumbler bedknife the use of the mower will become simple and efficient.