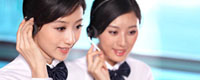 Name: Mr WenLong Zhou
Tel: +86 755 82885211
Fax: +86 755 82884171
E-mail: info@kmmachine.com
Add: Jie Yao No.15,Da Bu Xiang Village,Guan Lan Street, Long Hua New District,Shen Zhen 518110,China.

Skype: km-isd
QQ: 1156489517









3S Solid tine
( Solid tine + Slicing knife + Spiker blade )
3S solid tines are patented products of km company researched with independently intellectual property and manufacturing technology according to the actual need of the turf maintenance, it has the proper function of current solid tine, also with slicing knife, spiker blade function. 3S solid tine to be used can complete once for the turf aeration, drainage, slicing, spiker functions, improve the quality of turf, it is a solid tine,a slicing tine,a cross tine as one set of aeration tine.

3S solid tines are produced by Research team of KM company in collaboration with golf course turf sector through iterative design, testing, and eventually achieve optimum structural parameters, with a unique structure. It very well solve the contradiction between the turf care and golf course operations.

Due to its special structure, extrusion to the turf is very small when using 3S solid tine for turf aeration and distortion of turf is minimal, it's strength, wear resistance is higher than the traditional solid tine,(24 pcs of 3S solid tines are used on Toro Procore 648 for greens aeration of golf course. when aerating depth is 4",they can finish aerating work on greens of 18 holes ).
3S solid tine has a very large contact area with turf, can cut the grass roots more effectively, rather than tearing, increasing the density of grass roots, helping to ensure healthy turf.
Turf aeration, drainage space equivalent to aerating effect of using 3/4" aeration tines,but only remains less than 2mm hole on lawn surface,avoid the uneven surface of turf because of aerating, after turf aerated it don't need to fill sand ,just slightly rolling the turf that can return to smooth before the turf aeration, However, it remains narrow pore below the turf, aeration, drainage effect last longer,reduce costs of turf maintenance,also solve the negative effects to golf course operations because turf maintenance.
3S solid tine has a variety of mount sizes and can be used for a variety of turf aerator.

Total: 1
Page: 1 / 1
First
←Previous
Next→
End