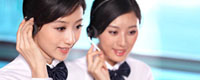 Name: Mr WenLong Zhou
Tel: +86 755 82885211
Fax: +86 755 82884171
E-mail: info@kmmachine.com
Add: Jie Yao No.15,Da Bu Xiang Village,Guan Lan Street, Long Hua New District,Shen Zhen 518110,China.

Skype: km-isd
QQ: 1156489517








Solid tines
Turf aerating is completed in the drive of solid tines through aerators, it can improve lawn drainage & air permeability ,and offer more growth space. Which ensures the health and necessary work of golf course turf and garden lawn.
They are differentiated solid tines, slicing tines,cross tines .
KM solid tines are made from high intensity durable high carbon alloy steel through die stamping and heat treating process . Aeration tines obtain wear resistance and strength, stable product quality. At the same time aerator tines as the consumables it should have high cost performance in order to reduce the cost of users.



KM solid tines to fit various turf aerators or lawn aerators, For example,

Toro turf aerators,Toro pro-core JohnDeere turf aerators,Redexim Verti-Drain turf aerators,Jocobsen turf aerators,Ryan turf aerators,Coremaster turf aerators
Total: 7
Page: 1 / 1
First
←Previous
Next→
End