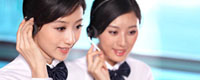 Name: Mr WenLong Zhou
Tel: +86 755 82885211
Fax: +86 755 82884171
E-mail: info@kmmachine.com
Add: Jie Yao No.15,Da Bu Xiang Village,Guan Lan Street, Long Hua New District,Shen Zhen 518110,China.

Skype: km-isd
QQ: 1156489517








Lapping compound/ lapping paste
Used for grinding on mower reel and bedknife, to ensure cutting edge sharpeness & reasonable space of reel and bedknife,thus guarantee the mower has high quality for the cutting grass .
KM lapping compound is made from carborundum and adhesive composition . It has the following characteristics:
1. Environmentally Safe for turf and surrounding.
2. Has Enough Viscosity , no delamination .
3. Good adhesion ,reduce the use of lapping compound,
Avoid the taper Reel
,sharpen the edge quickly.
4.
Containing lubricant,good
heat dissipation,reduce blades deformation during grinding.
5. Good anti rust effect,avoid the rust on reel and bedknife.
6. easily clean by water after finishing back lapping.
Total: 2
Page: 1 / 1
First
←Previous
Next→
End