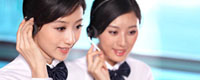 Name: Mr WenLong Zhou
Tel: +86 755 82885211
Fax: +86 755 82884171
E-mail: info@kmmachine.com
Add: Jie Yao No.15,Da Bu Xiang Village,Guan Lan Street, Long Hua New District,Shen Zhen 518110,China.

Skype: km-isd
QQ: 1156489517








Vertical cutting, slicing,and spiking in turf management is an essential for maintenance of golf course & garden lawn.
KM blades are made from high carbon alloy steel,through process of die stamping , machine operation,heat treating ,and anti rust on surface.
Total: 1
Page: 1 / 1
First
←Previous
Next→
End