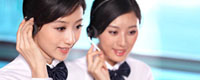 Name: Mr WenLong Zhou
Tel: +86 755 82885211
Fax: +86 755 82884171
E-mail: info@kmmachine.com
Add: Jie Yao No.15,Da Bu Xiang Village,Guan Lan Street, Long Hua New District,Shen Zhen 518110,China.

Skype: km-isd
QQ: 1156489517







"Zipper type" Hollow Tines / Aerator Tines

Hollow tines for the turf aeration are classified as side eject tine & top eject tine. The purpose of using hollow tines is to remove the right amount of grass and soil from the turf ,in order to facilitate the healthy growth of the lawn. Therefore, the most important index to measure the quality of hollow tines is the coring rate for turf aerification.,coring rate is the ratio of volumn of taking out the grass and soil with the volume of aerating hole in the turf,if coring rate is higher, the turf will gain less local deformation by extrusion & less hardpan. hollow tines with high coring rate must have small aerating taper, thinner wall thickness, smooth surface, at the same time with sufficient strength and wear resistance, therefore, the structure of hollow tines by optimization design , reasonable material selection and processing method is the necessary for hollow tines.of high quality.

------"Zipper type"hollow tines were researched & developed on basis of all above characteristics.

"Zipper type" hollow tines are independently designed and produced by KM company on basis of the full study of manufacturing process of various tines, and deep understanding the tine function in turf maintenance industry. they have our company's unique inlay-pattern technology to plate as zip mode, this technology creates a new manufacturing technology of the hollow tines.

1. Very high coring rate
and coring stability, the each of hollow tine with the same specifications is with the same coring rate, to avoid the turf of the aerated has not been cored or cored inconsistencies.


2. Use high carbon alloy steel plate, through stamping with die and heat treating process,,HRC 51-53,.

3. Series hollow tines are side eject tines, possess high surface smoothness, wear,intensity, and coring smoothly to fit various complex lawn conditions.

4. Each process of the products are completed by die, possess steady product quality.

5. High efficiency,low cost, reduce maintenance costs for the users.


To fit various turf aerators or lawn aerators ,For example,
Toro turf aerators, Toro pro-core aerators JohnDeere turf aerators, Redexim Verti-Drain turf aerators,
Jacobsen turf aerators, Ryan turf aerators, Coremaster turf aerators.


Total: 8
Page: 1 / 1
First
←Previous
Next→
End