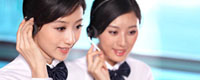 Name: Mr WenLong Zhou
Tel: +86 755 82885211
Fax: +86 755 82884171
E-mail: info@kmmachine.com
Add: Jie Yao No.15,Da Bu Xiang Village,Guan Lan Street, Long Hua New District,Shen Zhen 518110,China.

Skype: km-isd
QQ: 1156489517








Bedknife screws are vital spare parts to make bedknifes link the mower machine,which will directly influence on the reels and bedknifes service life & cutting quality of the turf and lawn.
1) Made from medium carbon alloy steel,through heat treatment strengthening process.
2) High tenacity and tight locking force,
Self-lock function,avoid bedknife loosing.
3) Reduce the possibility of the bedknifes & bedbars distortion ,extend their life .


KM bedknife screw to fit various turf mower,for example,

Toro turf mower,JohnDeere turf mower,,Jacobsen turf mower,Ransomes turf mower.
KM

Parts No.

Original

Parts No.

Specification

Price.ea

USD

KBS-610

A119002

Bedknife Screw 1/4"-20x1/2", Flat Head,Slot Drives

$0.15

KBS-620

A119001

Bedknife Screw 5/16"-18x1/2", Flat Head,Slot Drives

$0.17

KBS-110

57-4910

Bedknife Screw 5/16"-18x1/2", Flat Head,Slot Drives

$0.17

KBS-220

21M7194

Bedknife Screw M6x12, Flat Head, Slot Drives/Inner Hexagon

$0.15

KBS-230

19M7573

Bedknife Screw M8x20,Flat Head, Inner Hexagon

$0.26

KBS-330

14M7396

Bedknife Lock Nut M8

$0.08

KBS-410

3009138

Bedknife Screw 1/4"-20x1/2" Flat head,Slot Drives

$0.15