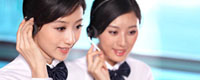 Name: Mr WenLong Zhou
Tel: +86 755 82885211
Fax: +86 755 82884171
E-mail: info@kmmachine.com
Add: Jie Yao No.15,Da Bu Xiang Village,Guan Lan Street, Long Hua New District,Shen Zhen 518110,China.

Skype: km-isd
QQ: 1156489517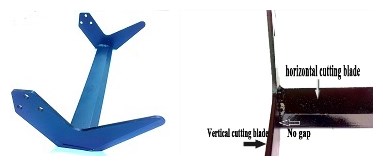 Sod Cutter Blades---
T type mosaic structure

Sod cutter blade is knife of turf cutting by the drive of Sod cutter, is the essential product of lawn Care.

KM sod cutter blades with T type mosaic are produced under condition of meeting assembly request of original machine,meanwhile which eliminates wear quickly and welding defects of blades, the details are as follows:

1) Traditional blades are connected by butt welding directly through longitudinal and transverse blades,with butt gap,large area of welding, local hardness of the blade is decreased on welding area,wear of the blade is intensified in the process of using,further, causes the blades early retirement.

2) The Longitudinal and transverse blades of KM sod cutter blades with T type mosaic are inlaid first, then to be weld,no butt gap,with small area of welding ,with high intensity , high hardness on blade of longitudinal and transverse to joint area .greatly improving the service life of blades.
Total: 1
Page: 1 / 1
First
←Previous
Next→
End